"Love & Loss" at the ART.i.factory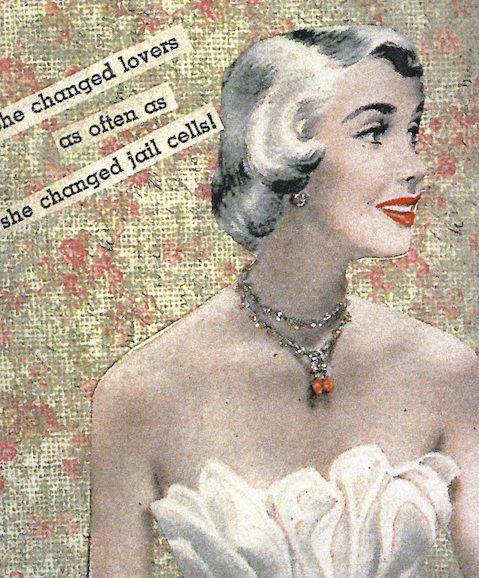 Make this year's Valentine celebration an experience beyond a Hallmark holiday! Art.i.fact presents "Love & Loss," an intense and irreverent installation by Santa Fean Rebecca Aubin that explores the twisted complexities of love.
Opening reception: Feb. 11, 4 – 7 p.m.
Where: The ART.i.factory gallery space inside Art.i.fact Consignment Boutique, 930 Baca St., Suite C, Santa Fe
Show dates: Feb. 11 - March 11
Rebecca is dedicating the show to Agnes Catherine Aubin, who taught her that love and loss are universal truths. "She also taught me that the ability to make something from what seems like nothing is a sign of creativity, and sometimes delusional insanity," says Rebecca with a wink.
Using found objects and ephemera, Rebecca creates pieces that, while nostalgic and fun, also connect with contemporary pop culture. Like candy, some images are sweet, some are hot, and others are sour -- a taste for every tongue.
"One of the primary inspirations for this work is 'vinegar valentines,' those tart, sassy and vindictive cards produced between the middle of the 19th and into the 20th century," she says. "Often sent anonymously, the cards provided a socially sanctioned chance to critique, reject, and insult another person, a way to speak bluntly without fear."
Rebecca adds, "If I can tap into my own uninhibited creativity combined with sarcasm and a twisted sense of humor, I feel I have done something right."
Share this