Add a Little Boho to Your Style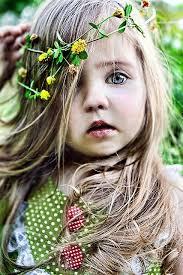 Join us for an afternoon of beauty and style! On Sunday, Sept. 27, Art.i.fact will host "Bohemian Rhapsody," featuring stylists from Salon Del Mar, who will demonstrate the latest boho looks from New York; jewelry designer Alicia P., whose beautiful organic creations have been featured in W Magazine, and make-up artist Monica Stark, Hollywood's go-to pro for New Mexico film shoots.
When: Sunday, Sept. 27, noon – 4 p.m.
Where:Art.i.fact, 930 Baca St.
Why: Because we all want to feel like our most beautiful selves!
Salon Del Mar is a professional, fashion forward, full-service hair salon located in the thriving Baca Railyard District. With color, cut, treatment and style, the salon's stylists help achieve the look that best expresses their clients. In August, Salon Del Mar held a class for its stylists on current bohemian styles--the perfect preparation for the Bohemian Rhapsody event.
Alicia P. brings a deep appreciation for nature to her jewelry, and each piece is like a delicate sculpture. "The inspiration for all of my work, whether sculpture, painting, or jewelry; is nature, the cosmos, and themes of rebirth," she says. "Working at a micro and macro level; my goal is to create a mini universe within each piece."
Monica Stark trained at the Couture House of Chanel, and was selected to be part of the elite Chanel National Makeup Artist team. Monica also has trained with international makeup designer Susan Sterling. Her styles embody the fresh, new looks coming straight from the runways of Paris, New York, and Milan. Bohemian Rhapsody is offered at no charge. Come spend an afternoon with some of Santa Fe's most talented, creative, and inspiring women!
Share this