Baca Street Arts Tour Dec. 4, 5 & 6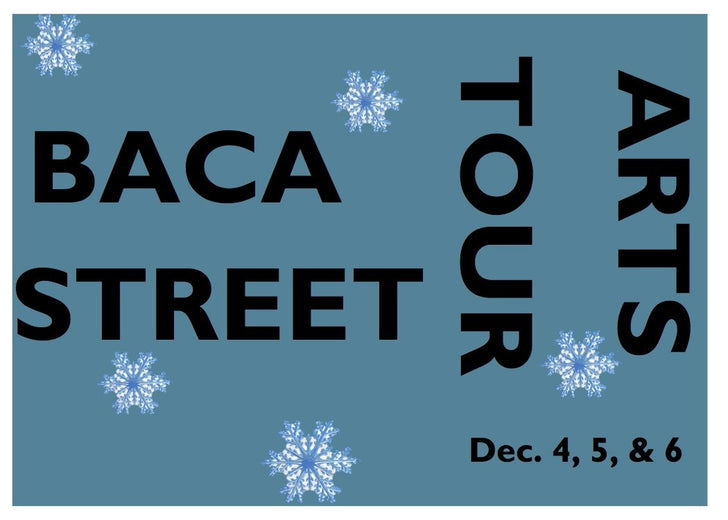 As the season of traditions picks up steam, the artists of the Baca Street Art District are fueling creative fires to celebrate 15 years of their studio tour. Dates for this year's event are:
Friday, Dec. 4, 4 – 9 p.m.
Saturday, Dec. 5, 10 a.m – 5 p.m.
Sunday, Dec. 6, 10 a.m. – 4 p.m.
  The event features artist demonstrations, music, farolitos, glass blowing workshops, and holiday shopping. More than 20 artists will join the galleries and shops in the neighborhood for a weekend of festivities. At Art.i.fact, we'll kick off the event on Friday evening with holiday treats and Tarot card readings by Rebecca Troy. Rebecca has joined us for other events, and if you've had her read your cards, you know she's pretty amazing!
On Saturday, we're hosting a jewelry trunk show featuring designs by Lochlin Smith. Lochlin uses a variety of metals to create his distinctive, geometric earrings and jewelry. A New York native, he spent his childhood visiting the city's art museums. "I spent many hours in the Egyptian wing of the Metropolitan Museum of Art looking at the gold jewelry," he says. Stop in for some holiday cheer (and a little bit of shopping). We look forward to another great tour!
Share this