Celebrating our first 100 days with a Party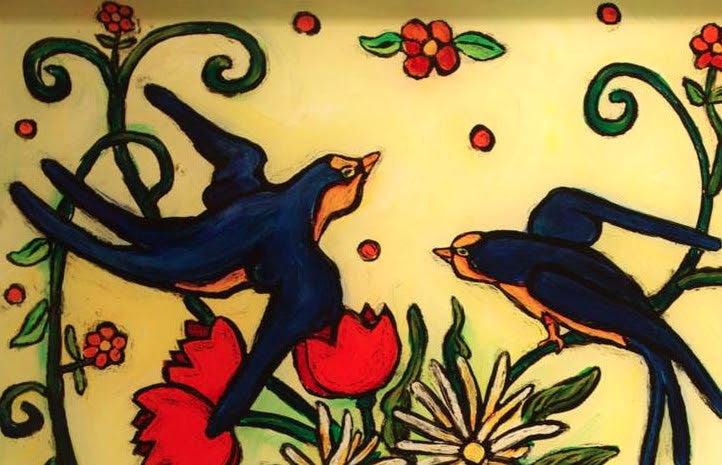 Yep, it's been 100 days since we opened our doors. It has been fabulous, and we are feeling festive! Join us on Saturday, Feb. 14, for a party and an art reception to inaugurate the ART.i.factory gallery space. The show, titled "The Birds and the Bees," features fun and thoughtful works by Edith Abeyta, Meredith Britt, Todd Christensen, Michael Gullberg, Li Li, Amber Lon MacLean, Leslie Montana, Max Neutra, Cheri O'Brien (her work is featured above), Duffy Petersen, Stuart Rapeport, Fran Ryan, Rachel Emily Simpson, and Janet Stein Romero.
Need another reason to come by? Verde Juice will be handing out samples of their cold-pressed beverages, and we'll have Valentine's treats to eat!
Share this